PINBALL book: Portuguese and Dutch text added, Scandinavian languages to follow?
Posted on February 11, 2014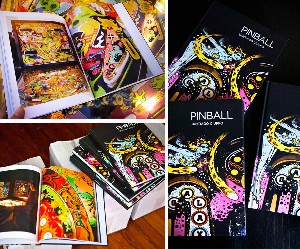 As noted earlier Pinball Magazine will be publishing PINBALL, a beautiful coffee table book by Santiago Ciuffo, next month. The book will have its text available in English, Spanish, French, German, Italian and Polish. Portuguese and Dutch have now been added as well. we're considering to add Norwegian, Swedish, Finnish and Danish as well, but need to get in contact with translators for those languages. If you can help out, please send an email to editor @ pinball-magazine . com (no spaces). More details on ordering the book will be revealed soon.