Sign up for a reprint of Pinball Magazine No. 1
Posted on March 18, 2014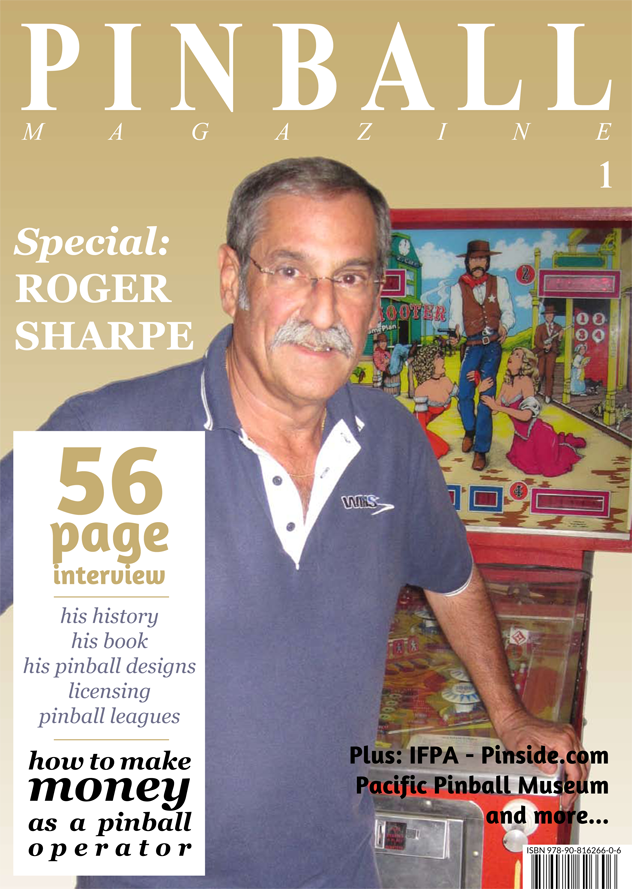 Shortly after Pinball Magazine No. 2 was published, the first Issue of Pinball Magazine ran out of stock. Since then many emails have been coming in from people who are still interested in buying a copy of Pinball Magazine No. 1. Up to now there were no plans for a reprint, also because Game Parts Online and the Pacific Pinball Museum still had copies of Issue 1 available. However, in order to keep track of the interest in a potential reprint, a sign up form has been added to this website.
In the column on the right you can subscribe to the Pinball Magazine Newsletter. Below that you can now also leave your email address if you're interested in a revised and updated reprint of Pinball Magazine No. 1. In case of such a reprint any known typos that were in the first print will be corrected.
Please note that in order to make such a reprint happen, hundreds of copies need to be sold. Else it's simply not economically feasable.
UPDATE: If enough people will add their name to the list a reprint of Pinball Magazine No. 1 is likely to take place in 2015.