Pre Pinball Expo 2023 Update: new games keep on coming
Posted on October 16, 2023
If you thought the month of March 2023, with multiple new pinball machine reveals ahead of the Texas Pinball Festival, was a crazy one-time affair, think again. We're seven month later and with Pinball Expo starting later this week, at least three new pinball machines have already been announced to make their first public appearance at the event.
So far, the following is expected:
– Mystery Pinball Company's Labyrinth game
– Jersey Jack Pinball new game, desifgned by Steve Ritchie, rumored to be themed around Elton John
– Pinball Adventures' Elements game
– Turner Pinball's updated Ninja Eclipse prototype
– New editions of several Stern Pinball games, including Elvira's House of Horrors' Blood Red Kiss Edition
– Pinball Brothers' recently announced Ripley Version of Alien and some other surprises
As Pinball Expo week usually is too hectic to write in-depth articles, this post will be referring to other sources that were able to.
Barrels of Fun Pinball
The Mystery Pinball Company, that has been teasing the pinball media for months, revealed themselves as Barrels of Fun. The company is based in Houston, Texas, and founded by film maker David van Es. The Houston Chronicle published this article on how the company was founded, and more.
Their first game is called Labyrinth, and is based on the Jim Hanson movie from 1986 starring David Bowie. Photos and a video teaser of the game were released October 13th. The release resulted in great positive feedback, but also a lot of questions. Brian Savage, Chief Business Officer at Barrels of Fun answered many of these on the Pinside Forum. Also check out this in-depth article about the game on Kineticist.co.
Jersey Jack Pinball
The company will be revealing Steve Ritchie's newest pinball machine on October 19 at their Pinball seminar, which starts at 8:00 PM. Little is known about the game, other than it most likely is themed around Elton John. The JJP factory is currently not having any outside visitors come by for a factory tour, which is a strong indication the new game is currently on the production line. Pinball Magazine and Pinball News plan to both publish articles about the new game at the time of reveal, so keep an eye on this website. Furthermore, an audio interview with Steve Ritchie and Jack Guarnieri is planned to be part of the next Pinball Magazine & Pinball News PINcast.
Pinball Adventures
Another new pinball company that has been teasing their upcoming reveal for months is Pinball Adventures. While many haven't been able to play their first game, Punny Factory, their second game, Elements, has been in the works for years as well and will finally be revealed at Pinball Expo. Pinball Adventures has no seminar scheduled, so the game is expected to be available on the Pinball Expo show floor.
Turner Pinball
At Texas Pinball Festival in March of this year, Turner Pinball had a small booth with a work-in-progress prototype of a game called Ninja Eclipse. As can be seen in the video below, the company will be bringing two pre-production games to Pinball Expo and open up pre-registration for the game as well.
Stern Pinball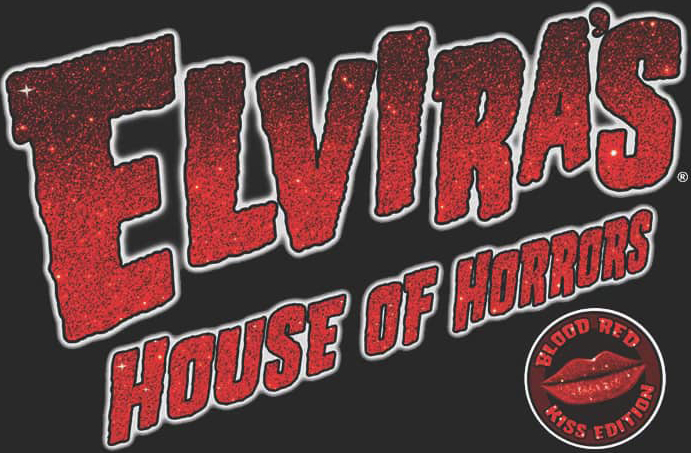 Stern Pinball will be hosting the annual Pinball Expo factory tour in their new, even bigger facility in Elk Grove Village. On the Pinball Expo show floor Stern Pinball also has the biggest space reserved for them. The company is rumored to be bringing 80 games, including their latest games, such as Venom, and Foo Fighters, as well as recently announced new runs of games like , Jurassic Park, Stranger Things and Elvira's House of Horrors. The rerun of the Elvira game will be a limited Blood Red Kiss Edition, where the artwork is rumored to be in black and white, with only a few red accents in it. The game will go on sale on Thursday morning.
Pinball Brothers
As revealed on the Pinball Magazine & Pinball News bonus PINcast, Pinball Brothers are bringing the just announced Ellen Ripley Version of Alien to Pinball Expo. This new version contains new sculpts, new artwork, new video, new callouts and more. But there's more, as there is also a new topper for Alien and a new translite for Queen.
During Pinball Expo, Martin Ayub of Pinball News and Jonathan Joosten of Pinball Magazine will be covering the event on their websites. Pinball News will be recording and summarizing the Pinball Expo seminars, as Martin does every year in unmatched fashion. Pinball Magazine will be publishing a diary-like report during and after the event with everything that editor Jonathan Joosten comes across during the event.