Special bonus podcast: 75th birthday interview with Gary Stern
Posted on June 12, 2020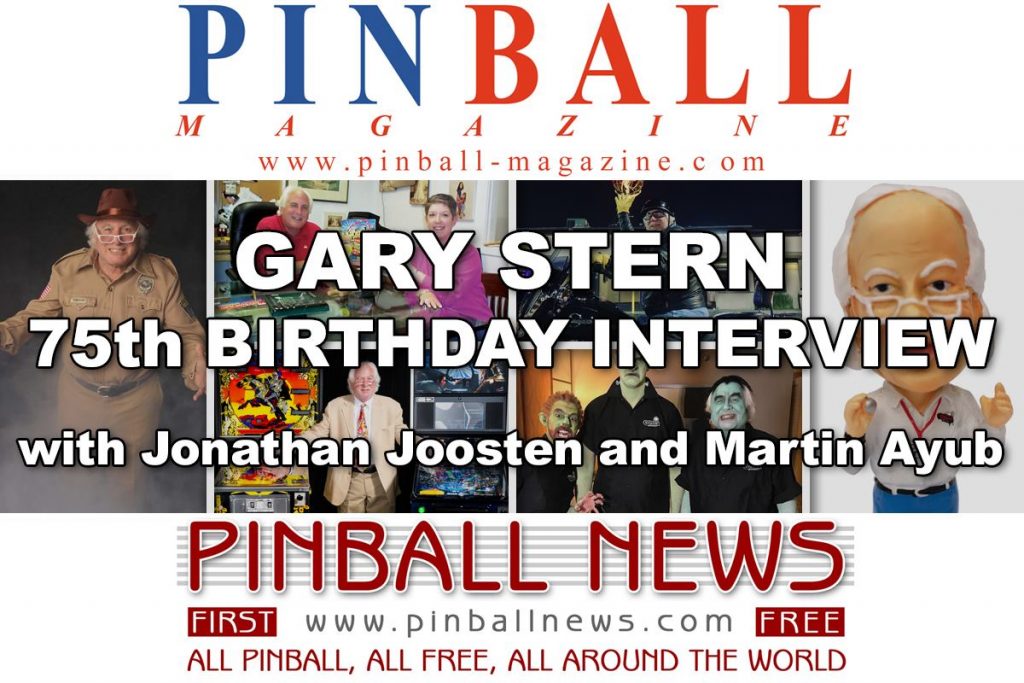 As Gary Stern, President of Stern Pinball, celebrates his 75th birthday, Martin Ayub of Pinball News and Jonathan Joosten of Pinball Magazine send our congratulations to him, and mark this milestone with a landmark interview looking back at his entire life in the pinball business.
From growing up in the coin-op trade, to his first days working at Williams, buying Chicago Coin, starting Stern Electronics, then founding Data East Pinball, the transition to Sega Pinball and forming Stern Pinball, we examine the trends, the markets, the games and the people with whom Gary worked during his lifetime in pinball, like never before.
Part Two
starts with the formation of Pinstar and working with Steve Kirk, before explaining how Data East Pinball began. We look at their early games, discuss the start of using licensed titles, explain the transition to Stern Pinball, consider the highs and the lows of the business, and continue with how Stern Pinball began. We bring you right up-to-date with the most recent titles, before taking a wider view over how pinball has changed over the past six decades, and why. Get an understanding of the business from the man who knows it like no other, in this second half of our exclusive 75th birthday interview with Gary Stern.