Extra shipment: Batch 9 will ship in week 17
Posted on April 17, 2013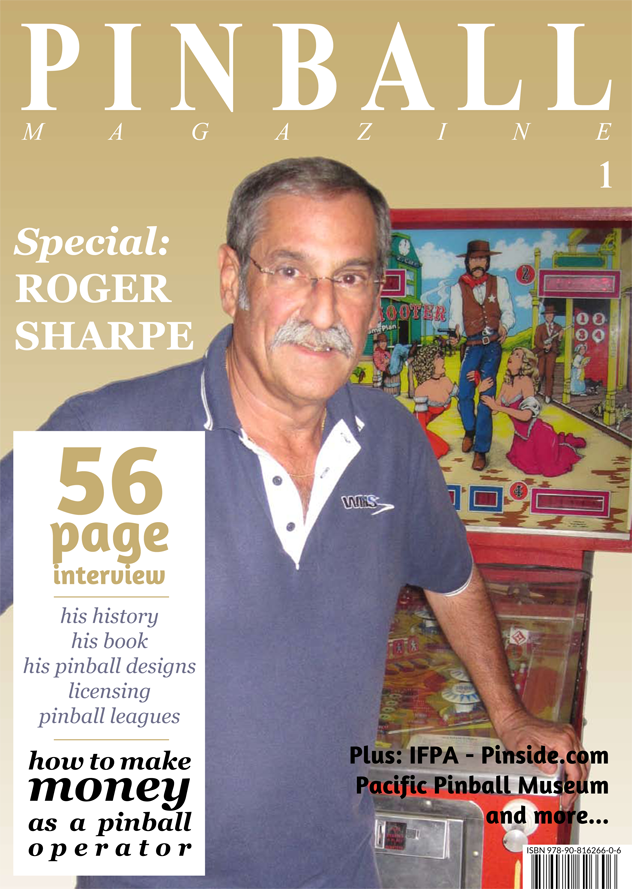 It has been a while since the last batch of Pinball Magazines was shipped. In the mean time we have focussed on making Issue 2, which is about 75% finished. Since orders for Issue 1 kept coming in we're announcing another extra shipment. Batch 9 will ship next week. All orders that came in since the shipment of Batch 8 will then ship. All orders that come in in the mean time will be included in Batch 9 as well, until Batch 9 ships. If you haven't ordered your copy of Pinball Magazine No. 1 yet, here's your chance!
Pinball Magazine No.1 content listing:
112 full color pages on quality paper
According to many more a coffee table book than a magazine
Huge interview (almost biography) with Roger Sharpe
Others about Roger, including contributions by Gary Flower, Larry DeMar, Gary Stern, Josh Sharpe, Zach Sharpe, Steve Epstein, Dennis Nordman, Greg Freres and others
International Flipper Pinball Accosiation 2.0, interview with Josh and Zach Sharpe
A look on the inside of Pinside.com, Interview with founders Robin and Martijn van Mourik
Exploring the Pacific Pinball Museum, interview with Michael Schiess
Jeremy Fleitz talks about collecting Game Plan pinball machines
and more
To get an idea what Pinball Magazine looks like, see the preview magazine with sample pages from the magazine below.
Or watch the short video below:

In case you wonder how others responded when they got their copy of Pinball Magazine No. 1, please take a look at the Feedback page.
Update: Batch 9 shipped out April 25th, 2013. The next batch of Pinball magazine will ship either together with Batch 1 of Pinball Magazine No. 2 (due out in June), or sooner in case the number of incoming orders matches the minimum criteria for DHL.